We are a passionate team for which performance is the top strategy in accomplishing anything we do! We transform ideas into brands, hard work in progress and the clients wishes into realizations!

OUr order of business
starts where normality ends
STRATEGY
Digital Strategy, Content Strategy, User Research, Social Media Campaigns
CREATIVE & DESIGN
Concepts & Ideas, Branding & Identity, App Design, User Experience
DEVELOPMENT
E-Commerce, Websites & Web Applications, Creative Front & Back End
Our approach in design is always changing and always staying at the highest levels, making sure that your clients digital experience is nothing less but the very best!
It has been a long way, but now we are proud to announce that we cover 100% of the businesses we targeted as a goal since our team gathered.
Not only we are prepared for all the challenges that comes in our way, but now, we are also experienced in everything there is to face in this kind of business, so there is no challenge  that can shy us away!
STRATEGY – 90%

CREATIVE AND DESIGN – 90%

DEVELOPMENT – 88%

Digital Marketing – 95%
Generating New Ideas

Creating digital experience
Our numbers prove our passion!
We have worked with some of the top and influential brands worldwide
Our clients teach us what we do wrong or right so that we know where we need to improve or where we have kept doing what we do.
"Most of my clients came to me from our newly developed website via Sumit Sharma, SEO & social media marketing services provided by them. I am getting more clients faster… Now I have two more workers working with me because I have so many clients! Thanks!"
Dinesh Verma
"This agency exceeded our expectations on process and design. Our beautiful website came in on time and on budget. The team is not only talented, but great human beings which makes working with them a delight. We look forward to collaborating again."
Mitch Skolnik
"Sumit Sharma provides effective digital marketing service for our cakes & sweets shop. We are now getting quality traffic & customers from google & other online sources. We highly recommend their web development & digital marketing services."
WEBSITE: www.flavoursinn.com.au
Surbhi Sharma
"We are very pleased with website design & digital marketing services that they provided for our businesses. They are also very professional in creating & managing social media accounts with highly engaging content. Highly Recommended."
We are looking forward to working with you!
In order to schedule an appointment you will have to complete our contact form and we will reach you at date & time specified by you in the form !
A Dedicated, Creative, Motivated Team
Our current team consists of more than 70 people from all across the world. More people with a growth mentality, a passion for the web, a good view of life, and a desire to succeed are needed!
Sumit Sharma
Web Developer & Digital Marketing Expert
Sumit Has More Than 10 Years Of Experience in Web Development & Digital Marketing Industry. He Is A Google, Microsoft, Facebook & Hubspot Certified Digital Marketing Expert. He Has Successfully Promoted Various Top Brands & Increased Their ROI.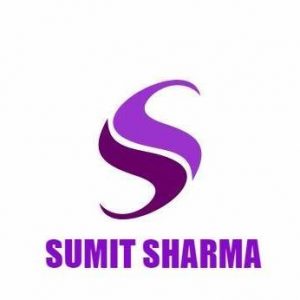 Address: We Are Located In Sydney, NSW, Australia.
For Enquiries: info@sumit-sharma.com
For Support: support@sumit-sharma.com
For Billing: billing@sumit-sharma.com
Business Hours: 9:00 AM – 6:00 PM (MON-SAT)
OUR OTHER COMPANIES & BRANDS